Welcome
The de Ferrers Academy Sixth Form is a thriving and exciting environment in which to study. Students here are able to study in a friendly and supportive environment where we have the highest expectations for all of our students.
Our Students
Saher Elgmati - Head Girl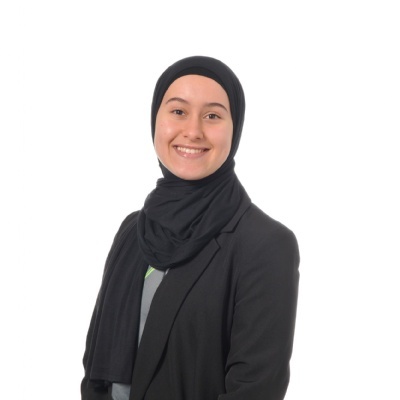 Hi! I am Saher Elgmati and I am Head Girl. Currently, I am studying A-Levels in Biology, Chemistry and Mathematics and following Sixth Form, I am planning to study Medicine at university to become a doctor in the future.
Throughout my time at de Ferrers, I have consistently engaged myself within the school community. I have participated in Student Voice and volunteered to help with Open Evenings and the Annual Senior Citizen's Party as well as the Ryman National Enterprise Challenge and much more. Collectively, all my experience in previous years have rendered me with a wide array of skills that I believe will help me with my current role.
Being selected for the position of Head Girl is a privilege that I will embrace eagerly, I am thankful to be able to act as a role model for the younger students and represent the entire academy. As Head Student, I hope to encourage a growth of community and establish strong inter-year links across all three sites. I'd love to see students interact more socially to build relationships as it'll encourage respect between others. Also, I would like me and my Academy Head Team to become a valued interface between students and teachers, where we will work together and listen to students to achieve that.
Furthermore, through my own personal experiences, entailing the fact that I'm a muslim North African Arab, more specifically Libyan, I would like to be an active voice for and represent all students of minority backgrounds in being able to relate to them. Along with my Head team, we would like to inspire students to be ambitious and to aspire to be part of the future Head Teams and that no matter your background, anything's possible with the correct motivation and dedication.
George Greener - Head Boy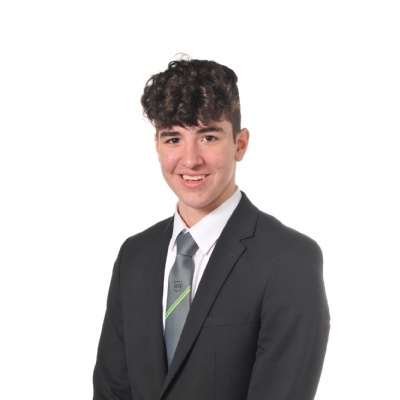 I am George Greener and I am the Head Boy. I am currently studying Maths, Physics and Computer Science at the Sixth Form. I hope to go on to study Physics and Maths at the Imperial College of London.
Within my role I aim to use my experiences outside of school to bring forward positive change throughout the academy. I aim to be an advocate for all students, listening to everyone's opinion and voice to make their experience at the academy as good as possible.
One of my main focuses is to engage with all years of the academy as regularly as possible, ensuring that any issues or concerns are solved as a team. Due to the pandemic I will specifically target the mental health of students, providing guidance and help where needed. This is to ensure student wellbeing across all campuses is prioritised, allowing everyone to feel comfortable and supported during their time at de Ferrers.
Due to my own experiences lower down in the school, I hope to create a wider range of diverse extra curricular activities that appeal to the students allowing them to take part in new experiences and make new friends. Overall I hope to use my platform to create a happier and healthier environment to allow students to excel inside and outside of the academy, as anything can be achieved with hard work and co-operation.
Hannah Lesley - Deputy Head Student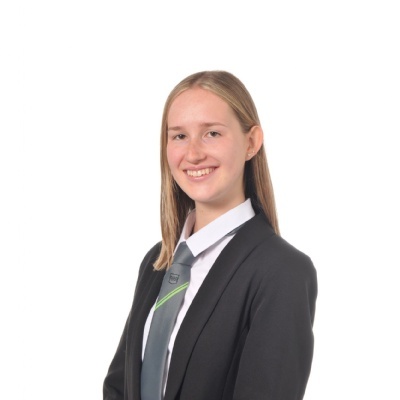 Hi I'm Hannah and I'm a Deputy Head Student. I study Biology, Chemistry, French and Fine Art, and I am hoping to study Natural Sciences at university next year. I have always been very grateful for all the opportunities that de Ferrers has provided me with, and have taken an active interest in many aspects of academy life, mainly the academy shows, concert band, choir, jazz band, student voice, the talent show, and both the Ryman National Enterprise Challenge and First Give competition. I wanted to be involved in the head team to ensure that students feel supported, to not compare their abilities and successes to others', and to make sure that they understand that as long as they try their best, that's good enough!
Edward Rudge - Deputy Head Student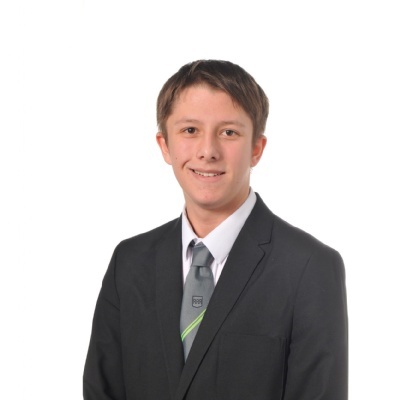 I am Edward Rudge, currently Deputy Head Student at the de Ferrers Academy. I am studying Maths, Physics and Product Design. After Sixth Form I aim to study Mechanical Engineering at university. I have always taken opportunities to represent and help the academy such as being a house captain and volunteering for induction days. My aim as a part of the Head Team is to encourage students to get involved in the academy in clubs or student voice and to ensure every viewpoint is heard and considered. I will also work with the Head Team to set up academy events such as the pantomime and leavers ball
Holly Purcell - Deputy Head Student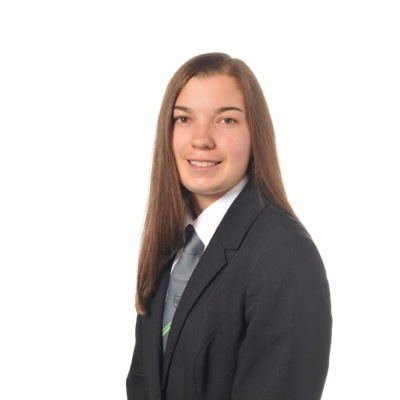 Hi, I am Holly and I am a Deputy Head Student. Currently, I am studying A levels in Biology, History and PE. Following Sixth Form I hope to go on to study Sport and Exercise Science at university, to then go on to become a sport and performance analyst. I joined the sixth form in September 2020 from Paget High School. During my time as part of the head team, I want to offer my support towards all students and contribute towards creating an academy where the students voices are always heard
Archie Hasdell - Deputy Head Student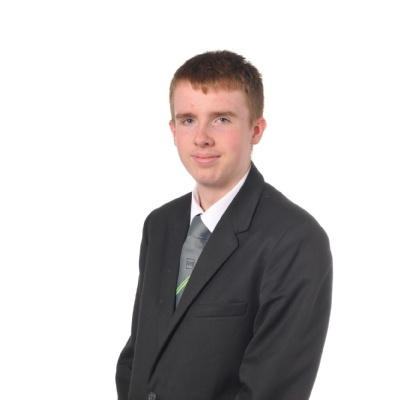 My name is Archie, I have been at The de Ferrers Academy since Year 7 and I am now a Deputy Head Student. I study Maths, Further Maths and Psychology and after my final exams I plan to get an apprenticeship in engineering. I've always loved talking to people and being the one to make changes across the academy and am looking forward to working with the team to have a positive impact across the academy. I will help the Head Team connect with students on all three sites, creating an easy and accessible environment for the students. I am honoured to be selected to be apart of this team, I am greatly looking forward to working with my peers for future plans and activities.