You can find information below about SEN provision and the Academy SEN policy.
Information on a wide range of activities and services aimed at children with SEND and their families is available on the Staffordshire Connects website.
The site includes information on services commissioned by Staffordshire County Council as well as wider services available, therefore offering a greater amount of choice to families.
The site is regularly updated by providers and is already proving very popular with families.
The SEND Local Offer is the place to go for information, support and services for children and young people 0-25 years with SEND. Information can be searched by age and district. Leaflets about this great resource can be found on our promotional materials page.
Please find below a link to the Local Offer from the Derbyshire County Council and the Staffordshire County Council:
https://localoffer.derbyshire.gov.uk/#!/directory
https://www.staffordshireconnects.info/kb5/staffordshire/directory/home.page
SEND Code of Practice:
https://www.gov.uk/government/publications/send-code-of-practice-0-to-25
Should you wish to contact the academy's SEN office please email: senoffice@deferrers.com
Local Offer from the Derbyshire County Council Local Offer from the Staffordshire County Council
Meet the Team
David Griffiths - SENDCo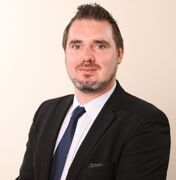 Carmen Peplow - Assistant SENDCo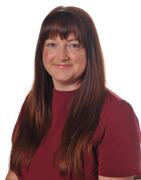 Christine Rhodes - Assistant SENDCo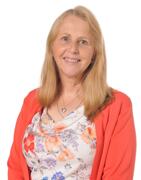 Emma Walton - Assistant SENDCo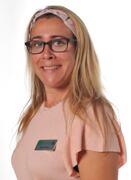 Sharon Dunsdon - Hub Co-ordinator (Trent Hub)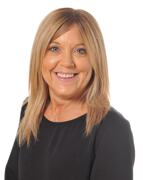 Ashley Williams - Key Stage Learning Mentor (Dove Hub)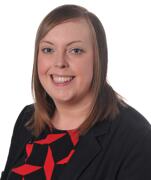 Update 22/03/22:
You can find the link for Staffordshire IASS here: https://www.staffs-iass.org/home.aspx
UPDATE: 14/2/2022
Come and join us for a virtual SUN session, Spring 2022
Please note, you will need to be able to access Microsoft Teams in order to join the meeting.
SUN sessions are networking and information sharing sessions between parents, carers, young people, schools and services, for anyone living with or working with a child or young person with SEND. It is an opportunity to find out/share what is happening locally, and what support and services might be available.
Each session will cover one double district (see below)
Ideally you would sign up for the meeting in the district you live, however, if you are unable to take part in your district group, it may be possible to join one of the others, but please bear in mind not all services cover all areas.
Dates and Times of SUN Sessions
| Date | Time | District |
| --- | --- | --- |
| Tuesday 08 March | 1.00pm – 2.00pm | North Staffs |
| Thursday 09 March | 1.00pm – 2.00pm | South Staffs |
| Tuesday 22 March | 1.00pm – 2.00pm | East Staffs |
| Wednesday 23 March | 1.00pm – 2.00pm | Stafford |
| Wednesday 30 March | 1.00pm – 2.00pm | Cannock/Lichfield |
Numbers will be limited therefore booking is essential.
If you are a parent, carer, young person or a service provider and would like to attend please email sun@staffordshire.gov.uk on receipt of your completed booking form, you will be emailed with a link to access the meeting once your place is confirmed.
Update: 2/2/2022
Parent and Carer Forum Group: https://staffspcf.co.uk/
Update: 17/1/22
Free training for parents and carers of children with SEND
SUN provides networking and training opportunities to parents and carers of children with SEND in Staffordshire and is managed by Staffordshire SENDIASS the statutory information, advice and support service. We are delighted to offer the opportunity for parents to attend this free workshop for parents delivered by Laura Graham, Occupational Therapist
Sensory Processing for Parents and Carers
The workshop will introduce the subject, bust some common myths, discuss the minefield of terminology and look at some key strategies to support those with sensory processing needs.
Aim:
During the workshop the 7 senses will be introduced and linked to challenges faced on a daily basis by those with sensory processing differences, at home, school and in the community
The emerging topic of interoceptive awareness will be discussed and linked to an individual's emotional regulation
Sensory Processing Differences and the links to neurodevelopmental conditions will be discussed and the issues around diagnosis of such sensory differences
Assessment of sensory needs and intervention options to support sensory needs will also be discussed.
Plus opportunity for Q&A
This two-hour workshop is being delivered online via Microsoft Teams and there are three dates to choose from. Numbers are strictly limited therefore booking is essential.
To book please email: sun@staffordshire.gov.uk
Update: 21/04/21
The new Staffordshire parent carer forum are delivering free workshops about various SEND topics (SEND support in schools, support for parents, EHCPs, appeals etc). Please see the Brighter Beginnings flyer below to book a place.
Update: 09/10/20
Young People with SEND (Special Educational Needs & Disabilities) – survey: how do you engage online?